Featured RVs
Everyday Retail Price:

$49,369

Savings:

$19,379

Sale Price:

$29,990

Everyday Retail Price:

$50,616

Savings:

$17,626

Sale Price:

$32,990

Everyday Retail Price:

$58,922

Savings:

$23,932

Sale Price:

$34,990

Everyday Retail Price:

$44,377

Savings:

$18,387

Sale Price:

$25,990

Everyday Retail Price:

$44,005

Savings:

$20,015

Sale Price:

$23,990

Everyday Retail Price:

$44,179

Savings:

$20,189

Sale Price:

$23,990

Everyday Retail Price:

$50,870

Savings:

$21,880

Sale Price:

$28,990

Everyday Retail Price:

$34,648

Savings:

$14,658

Sale Price:

$19,990

Everyday Retail Price:

$33,328

Savings:

$13,338

Sale Price:

$19,990

Everyday Retail Price:

$39,928

Savings:

$14,938

Sale Price:

$24,990

Everyday Retail Price:

$40,000

Savings:

$15,010

Sale Price:

$24,990

Everyday Retail Price:

$68,168

Savings:

$26,178

Sale Price:

$41,990

Everyday Retail Price:

$40,168

Savings:

$15,178

Sale Price:

$24,990

Everyday Retail Price:

$49,760

Savings:

$19,770

Sale Price:

$29,990

Everyday Retail Price:

$54,680

Savings:

$17,690

Sale Price:

$36,990

Everyday Retail Price:

$51,896

Savings:

$19,906

Sale Price:

$31,990

Everyday Retail Price:

$53,048

Savings:

$20,058

Sale Price:

$32,990

Everyday Retail Price:

$53,048

Savings:

$20,058

Sale Price:

$32,990

Everyday Retail Price:

$50,640

Savings:

$20,650

Sale Price:

$29,990

Everyday Retail Price:

$52,264

Savings:

$20,274

Sale Price:

$31,990

Everyday Retail Price:

$37,308

Savings:

$11,318

Sale Price:

$25,990

Everyday Retail Price:

$58,643

Savings:

$28,653

Sale Price:

$29,990

Everyday Retail Price:

$62,201

Savings:

$30,211

Sale Price:

$31,990

Everyday Retail Price:

$114,584

Savings:

$44,589

Sale Price:

$69,995

Everyday Retail Price:

$115,345

Savings:

$30,355

Sale Price:

$84,990

Everyday Retail Price:

$123,003

Savings:

$43,013

Sale Price:

$79,990

Everyday Retail Price:

$126,294

Savings:

$43,304

Sale Price:

$82,990

Everyday Retail Price:

$106,810

Savings:

$36,820

Sale Price:

$69,990

Everyday Retail Price:

$73,435

Savings:

$27,445

Sale Price:

$45,990

Everyday Retail Price:

$153,790

Savings:

$43,795

Sale Price:

$109,995

Everyday Retail Price:

$182,432

Savings:

$62,442

Sale Price:

$119,990

Everyday Retail Price:

$96,668

Savings:

$26,678

Sale Price:

$69,990

Everyday Retail Price:

$66,400

Savings:

$23,410

Sale Price:

$42,990

Everyday Retail Price:

$120,124

Savings:

$44,134

Sale Price:

$75,990

Everyday Retail Price:

$14,182

Everyday Retail Price:

$15,548

Everyday Retail Price:

$15,148

Everyday Retail Price:

$103,744

Savings:

$38,754

Sale Price:

$64,990

Everyday Retail Price:

$100,600

Savings:

$34,610

Sale Price:

$65,990
Shopping Tools
Select Your Search Preference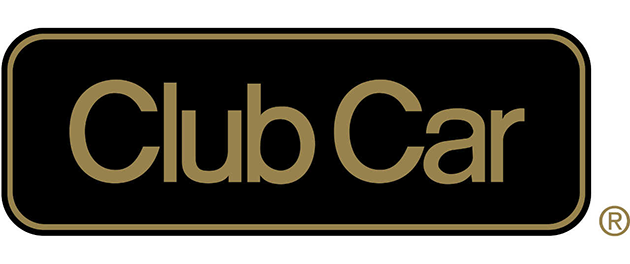 Welcome to Point North RV Sales
A better RV experience starts with a great price. We're driven to give you the best price with a no-pressure sales approach, to make sure you're 100% satisfied with your purchase. Our knowledgeable and friendly staff will do what it takes to help you live your dream! Check out all of our new RVs for sale to see some of our amazing inventory for yourself. 
Point North RV Service
Taking care of customers is the cornerstone of what we do. And to ensure we take care of you, we make sure we take care of our employees, giving them the support and training they need to do their best and support our mission for a better RV experience. If you want to experience our personal touch yourself as you search for your new RV, you can contact us today for all of the details! 
Point North RV in Ludington, MI sells a wide variety of RV's from your favorite manufacturers! Whether it's Dutchmen, Forest River, Crossroads, Keystone, or Alliance, we've got it! Also make sure to check out our popular brands including Sunset Trail, Kodiak, Redwood, XLR and Zinger. Whether you're looking for a travel trailer, fifth wheel, toy hauler, or destination trailer, we've got you!
In case you were looking for something different, did you know that we are also home to high quality, efficient Golf Carts?
Yes, that's right! Although we are known for our impressive and diverse selection of RV's, we are also an authorized Club Car dealer providing the finest selection of Golf Carts statewide. Check out our extensive inventory of Club Car Onward for 4 or 6 passengers in both Electric and Diesel models.
Point North RV, Ludington's premier provider of tools and toys to help Michiganders and visitors alike enjoy the great outdoors. We look forward to serving you. Please contact us today to get started.