Featured RVs
Everyday Retail Price:

$38,989

Savings:

$15,999

Sale Price:

$22,990

Everyday Retail Price:

$48,832

Savings:

$18,842

Sale Price:

$29,990

Everyday Retail Price:

$48,832

Savings:

$18,842

Sale Price:

$29,990

Everyday Retail Price:

$48,832

Savings:

$18,842

Sale Price:

$29,990

Everyday Retail Price:

$52,495

Savings:

$20,505

Sale Price:

$31,990

Everyday Retail Price:

$47,842

Savings:

$21,852

Sale Price:

$25,990

Everyday Retail Price:

$47,594

Savings:

$21,604

Sale Price:

$25,990

Everyday Retail Price:

$55,490

Savings:

$20,500

Sale Price:

$34,990

Everyday Retail Price:

$48,717

Savings:

$18,727

Sale Price:

$29,990

Everyday Retail Price:

$49,369

Savings:

$19,379

Sale Price:

$29,990

Everyday Retail Price:

$48,626

Savings:

$18,636

Sale Price:

$29,990

Everyday Retail Price:

$55,350

Savings:

$17,360

Sale Price:

$37,990

Everyday Retail Price:

$50,616

Savings:

$17,626

Sale Price:

$32,990

Everyday Retail Price:

$56,628

Savings:

$23,638

Sale Price:

$32,990

Everyday Retail Price:

$61,859

Savings:

$21,869

Sale Price:

$39,990

Everyday Retail Price:

$58,922

Savings:

$18,932

Sale Price:

$39,990

Everyday Retail Price:

$44,377

Savings:

$18,387

Sale Price:

$25,990

Everyday Retail Price:

$44,005

Savings:

$16,015

Sale Price:

$27,990

Everyday Retail Price:

$44,179

Savings:

$16,189

Sale Price:

$27,990

Everyday Retail Price:

$53,716

Savings:

$18,726

Sale Price:

$34,990

Everyday Retail Price:

$50,870

Savings:

$15,880

Sale Price:

$34,990

Everyday Retail Price:

$34,648

Savings:

$10,658

Sale Price:

$23,990

Everyday Retail Price:

$34,648

Savings:

$10,658

Sale Price:

$23,990

Everyday Retail Price:

$33,328

Savings:

$10,338

Sale Price:

$22,990

Everyday Retail Price:

$39,928

Savings:

$11,938

Sale Price:

$27,990

Everyday Retail Price:

$40,000

Savings:

$10,010

Sale Price:

$29,990

Everyday Retail Price:

$36,608

Savings:

$11,618

Sale Price:

$24,990

Everyday Retail Price:

$63,952

Savings:

$18,962

Sale Price:

$44,990

Everyday Retail Price:

$68,168

Savings:

$22,178

Sale Price:

$45,990

Everyday Retail Price:

$36,208

Savings:

$11,218

Sale Price:

$24,990

Everyday Retail Price:

$39,768

Savings:

$12,778

Sale Price:

$26,990

Everyday Retail Price:

$49,760

Savings:

$13,770

Sale Price:

$35,990

Everyday Retail Price:

$54,680

Savings:

$14,690

Sale Price:

$39,990

Everyday Retail Price:

$51,896

Savings:

$13,906

Sale Price:

$37,990

Everyday Retail Price:

$53,048

Savings:

$16,058

Sale Price:

$36,990

Everyday Retail Price:

$53,048

Savings:

$16,058

Sale Price:

$36,990

Everyday Retail Price:

$50,640

Savings:

$15,650

Sale Price:

$34,990

Everyday Retail Price:

$52,264

Savings:

$16,674

Sale Price:

$35,590

Everyday Retail Price:

$27,504

Savings:

$12,514

Sale Price:

$14,990

Everyday Retail Price:

$29,514

Savings:

$8,524

Sale Price:

$20,990

Everyday Retail Price:

$37,308

Savings:

$10,318

Sale Price:

$26,990

Everyday Retail Price:

$38,906

Savings:

$8,916

Sale Price:

$29,990

Everyday Retail Price:

$38,771

Savings:

$8,781

Sale Price:

$29,990

Everyday Retail Price:

$23,492

Savings:

$6,502

Sale Price:

$16,990

Everyday Retail Price:

$58,643

Savings:

$25,653

Sale Price:

$32,990

Everyday Retail Price:

$62,201

Savings:

$26,211

Sale Price:

$35,990

Everyday Retail Price:

$49,904

Savings:

$21,914

Sale Price:

$27,990

Everyday Retail Price:

$50,504

Savings:

$20,514

Sale Price:

$29,990

Everyday Retail Price:

$86,749

Savings:

$21,759

Sale Price:

$64,990

Everyday Retail Price:

$114,584

Savings:

$34,589

Sale Price:

$79,995
Shopping Tools
Select Your Search Preference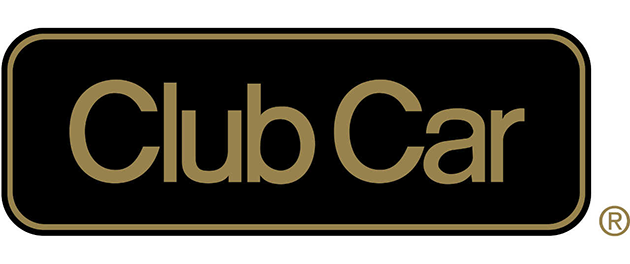 Welcome to Point North RV Sales
A better RV experience starts with a great price. We're driven to give you the best price with a no-pressure sales approach, to make sure you're 100% satisfied with your purchase. Our knowledgeable and friendly staff will do what it takes to help you live your dream! Check out all of our new RVs for sale to see some of our amazing inventory for yourself. 
Point North RV Service
Taking care of customers is the cornerstone of what we do. And to ensure we take care of you, we make sure we take care of our employees, giving them the support and training they need to do their best and support our mission for a better RV experience. If you want to experience our personal touch yourself as you search for your new RV, you can contact us today for all of the details!